B

reathtaking
Diversity
✻
Reunion Island is one of the most preserved secrets in the Indian Ocean.
Protected natural landscapes, rain forests, waterfalls, conducive to a stroll, wonderful multicoloured tropical fish along the coral reef barrier, magnificent sunsets on the Indian Ocean, the famous "green-light" and the exceptional sea fauna and flora in the blue lagoon.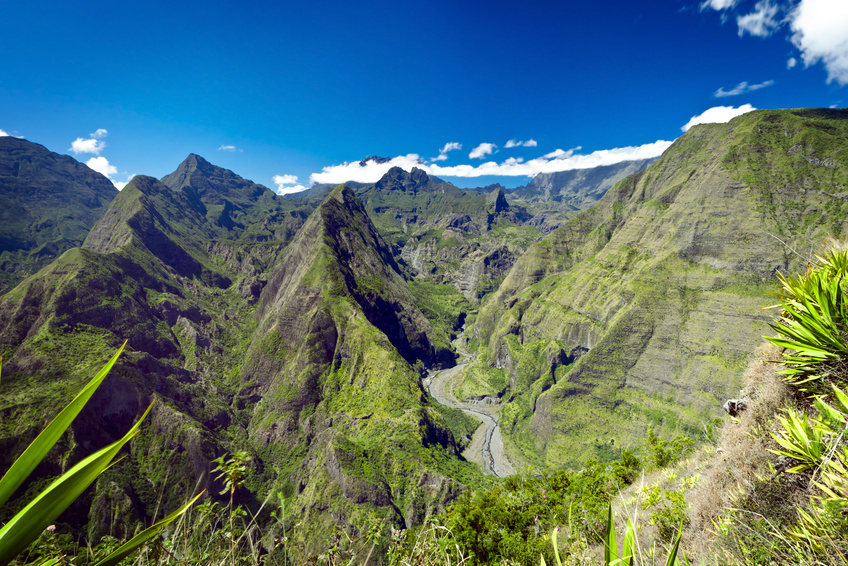 Reunion Island is one of the youngest islands in the world, with only three million years. It has not yet finished its evolution and the South of the island still lives at the rhythm of it's friendly Volcano eruptions.

With over a hundred eruptions recorded since the beginning of the century, the Piton de la Fournaise, culminating at an altitude of 2,631 meters, is considered as one of the most active volcanoes on the planet.
Classified by specialists as "effusive"type , the volcano is of the "Friendly" kind. Every eruption provides magnificent lava flows giving an opportunity for a collective celebration for the population, and achieves an exceptional show of the union of earth, air, sea and fire.